Outdoor Gym Equipment You Can Trust
Together, we can transport the gym to your park, school, military base, correctional facility, behavioral healthcare facility, or elderly home!
Our mission is simple—to empower men, women, and children to push themselves to be stronger and healthier, both mentally and physically. We believe that everyone should have access to the proper tools they need to exercise safely and effectively. We have spent years leading the industry in designing and manufacturing superior, A-1, outdoor fitness equipment. We strongly feel that our calling is to increase everyone's access to workout equipment, make exercise fun and exciting, inspire people to better themselves & motivate our users to go out and improve their communities.
Outdoor Fitness Equipment You Can Trust
Top-of-the-line outdoor gym equipment must be durable and capable of withstanding even the harshest of elements with limited maintenance. Our fully-assembled fitness equipment is designed and manufactured with functionality and durability in mind. Each piece is resilient to even the harshest weather and guaranteed to stand the test of time. We have spent countless hours testing and fine-tuning our materials to ensure that our pre-treated steel and rust-proof coatings are impervious to snow, dirt, rain, and salt-water.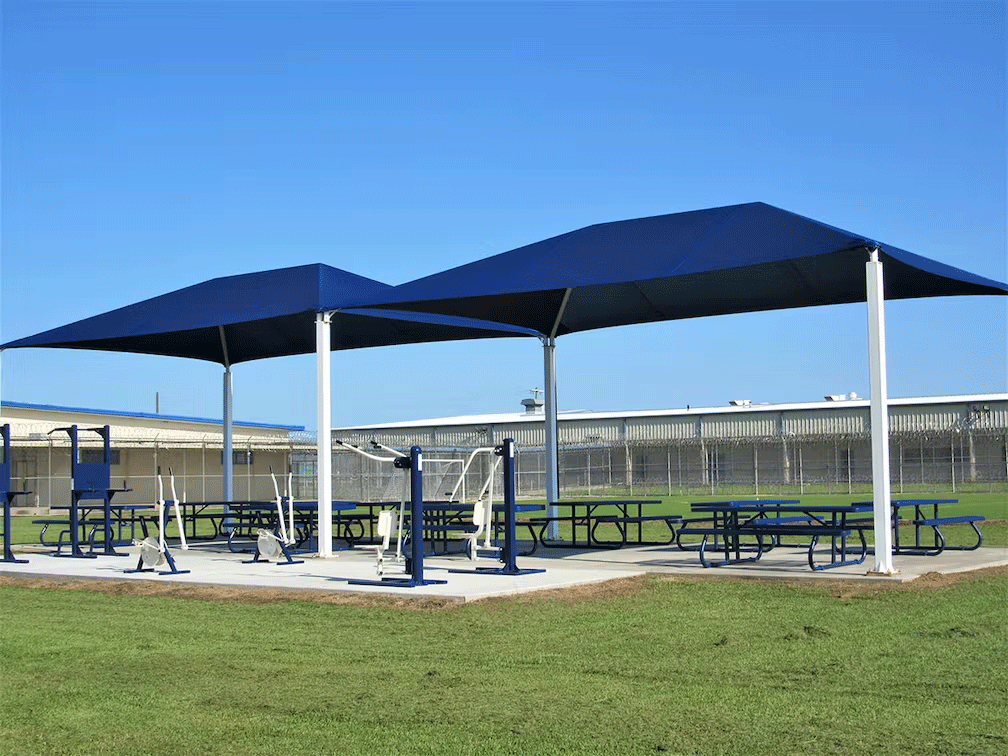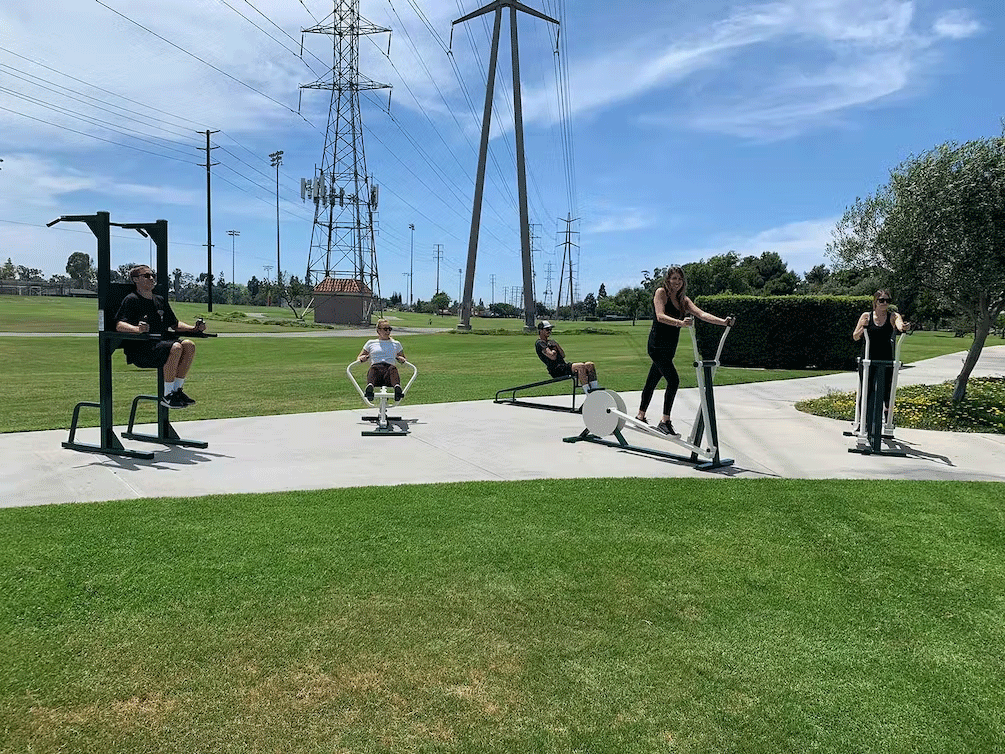 Our equipment ships fully-assembled and is made for everyone. Whether you are looking for outdoor fitness equipment for correctional facilities, military bases, behavioral healthcare facilities, parks, schools, or elderly homes, we have the tools you need to set up an outdoor gymnasium. TriActive has a vast selection of outdoor fitness equipment that was created to help anyone who uses our machines build muscle safely and effectively. We accomplish this by designing equipment that forgoes weights or hydraulics in favor of bodyweight and gravity resistance. This simple design concept eliminates the majority of typical weightlifting injuries and forces the user to focus on technique, form, and repetition over sheer weight output.
We believe that our outdoor gym equipment is suitable for anyone who is looking to improve their health and fitness. However, we specialize in Military, Parks, Corrections/Prisons, Senior Living & Behavioral Health Facilities industries. The lack of bells and whistles means that our equipment is low-maintenance as well as easy to ship, transport, and install. We guarantee that our outdoor gyms will be looking great and functioning optimally for years after their purchase.
Are you set to start working with the leading-edge, outdoor fitness equipment manufacturer? Contact us to learn more or speak with one of our fitness specialists!
Our products are for everyone, but these are the industries we specialize in:
TriActive has been great to deal with. The city has outdoor equipment located in one of our parks and along our trail which has been a great addition since 2014. The various pieces of workout equipment is frequently used by many of our residents with lots of positive feedback. The equipment has been durable and has held up well from wear and weather. TriActive has been very accessible, efficient and supportive.
Hayden, City of Port Coquitlam
It can be difficult to find good quality exercise equipment that does not have cables, pulleys and pins that can either breakdown or more concerning be fabricated into and utilized as weapons against other offenders and our staff. TriActive products address these concerns, they are well built and I would highly recommend your products to anyone who is interested in good quality institutional / outdoor / recreational equipment.
Warden Hager - Colorado Department of Corrections
We are very pleased with the equipment we have purchased. It has held up very well. We have about 150 inmates in our building who have access to it. We have recreation from 0800 hours in the morning until 2200 hours at night, seven days a week. Its been a great investment for us!
Captain Corbin - North Western Regional Adult Detention Center, VA
I've been a customer for approximately four years, and I am absolutely satisfied with the excellent products and customer service from TriActive USA! I've purchased various different pieces of exercise equipment from them, which are a perfect fit for a correctional setting. Their products have lasted through years of constant use with no issues. The TriActive USA team members respond quickly and do everything possible to ensure that their customers are entirely satisfied with their products. I would highly recommend TriActive USA Fitness Equipment for your institution.
Sabrina & GEO Group
Our company recently purchased four sets of exterior fitness equipment for our senior and multi-family apartment home communities within our portfolio. We were very impressed with the quality, service and speed that TriActive USA provided. In addition, their equipment is extremely well built and very well priced. TriActive USA has become preferred vendor for all of our future exterior fitness equipment purchases. We truly appreciate the level of service that their company provides.
Director of Property Management - The Morrow Companies