If you want a productive community, you must first focus on encouraging smart decision making. What we're talking about is advocating healthy practices and routines, and one of the best ways to promote a healthy lifestyle is incorporating outdoor fitness equipment into local parks. This provides public access to park exercise equipment without any of the fees associated with a gym.
TriActive Park Gym Equipment
TriActive offers a wide selection of park gym equipment perfect for both children and adults. These machines are not only meant to promote strength building but to also nurture a lifelong habit of staying physically active. All of our equipment utilizes the power of body weight and gravity. There are no weights, hydraulics or springs.
By focusing solely on creating machines that utilize body weight, we eliminate many of the normal causes of injury. On top of this, the simplicity of the design means that our fitness equipment is durable and will remain a lasting feature of your park. We want everyone in the local community to see the park as their new outdoor gym.
Popular Military Equipment
TriActive's mission is to ensure that everyone, no matter their age, race, or tax bracket can freely enjoy the benefits of exercise; and we believe that the ideal location for our equipment is in your community's parks
TriActive has been great to deal with. The city has outdoor equipment located in one of our parks and along our trail which has been a great addition since 2014. The various pieces of workout equipment is frequently used by many of our residents with lots of positive feedback. The equipment has been durable and has held up well from wear and weather. TriActive has been very accessible, efficient and supportive.
Hayden, City of Port Coquitlam
I've been a customer for approximately four years, and I am absolutely satisfied with the excellent products and customer service from TriActive USA! I've purchased various different pieces of exercise equipment from them, which are a perfect fit for a correctional setting. Their products have lasted through years of constant use with no issues. The TriActive USA team members respond quickly and do everything possible to ensure that their customers are entirely satisfied with their products. I would highly recommend TriActive USA Fitness Equipment for your institution.
Sabrina & GEO Group
Our products are for everyone, but these are the industries we
specialize in:
Correctional Facility Fitness
Equipment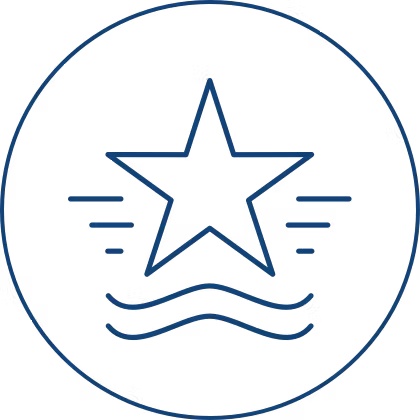 Outdoor Military Equipment
Build to Last
Senior Outdoor Fitness
Equipment
Senior Outdoor Fitness
Equipment
Outdoor Backyard Fitness
Equipment
Outdoor Backyard Fitness
Equipment
Park Exercise Equipment
Outdoor Fitness Equipment
for Schools