Our outdoor fitness equipment for schools stands the test of time. Let the students run free on our top-tier equipment.
TriActive has been great to deal with. The city has outdoor equipment located in one of our parks and along our trail which has been a great addition since 2014. The various pieces of workout equipment is frequently used by many of our residents with lots of positive feedback. The equipment has been durable and has held up well from wear and weather. TriActive has been very accessible, efficient and supportive.
Hayden, City of Port Coquitlam
I've been a customer for approximately four years, and I am absolutely satisfied with the excellent products and customer service from TriActive USA! I've purchased various different pieces of exercise equipment from them, which are a perfect fit for a correctional setting. Their products have lasted through years of constant use with no issues. The TriActive USA team members respond quickly and do everything possible to ensure that their customers are entirely satisfied with their products. I would highly recommend TriActive USA Fitness Equipment for your institution.
Sabrina & GEO Group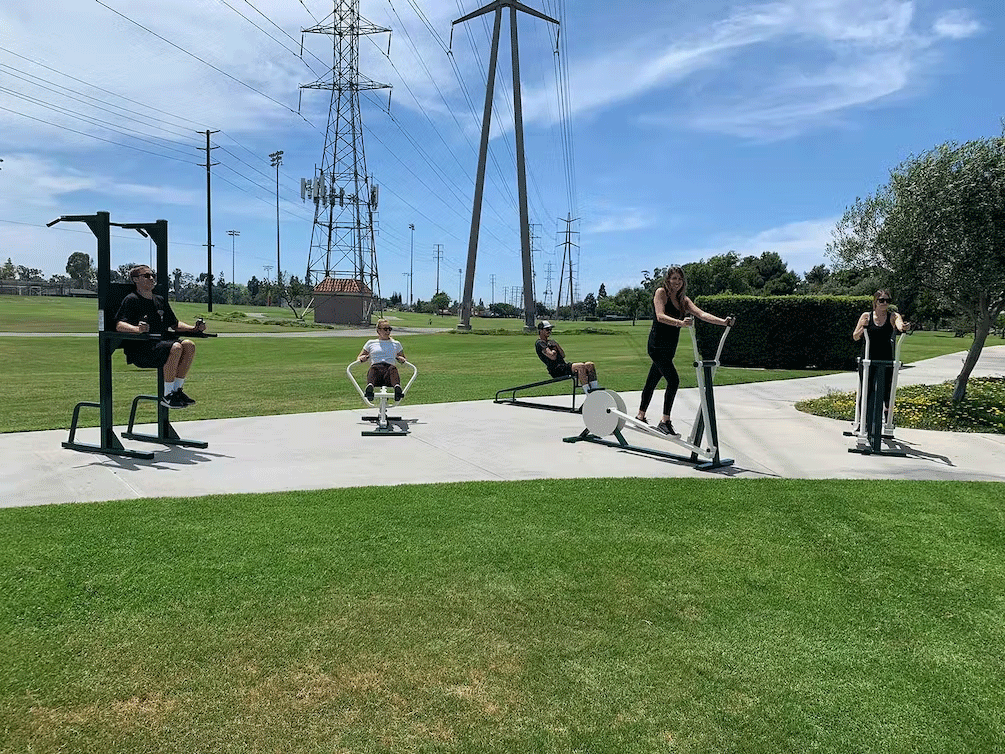 Our equipment ships fully-assembled and is made for everyone. Whether you are looking for outdoor fitness equipment for correctional facilities, military bases, behavioral healthcare facilities, parks, schools, or elderly homes, we have the tools you need to set up an outdoor gymnasium. TriActive has a vast selection of outdoor fitness equipment that was created to help anyone who uses our machines build muscle safely and effectively. We accomplish this by designing equipment that forgoes weights or hydraulics in favor of bodyweight and gravity resistance. This simple design concept eliminates the majority of typical weightlifting injuries and forces the user to focus on technique, form, and repetition over sheer weight output.
Outdoor Fitness Equipment You Can Trust
Top-of-the-line outdoor gym equipment must be durable and capable of withstanding even the harshest of elements with limited maintenance. Our fully-assembled fitness equipment is designed and manufactured with functionality and durability in mind. Each piece is resilient to even the harshest weather and guaranteed to stand the test of time. We have spent countless hours testing and fine-tuning our materials to ensure that our pre-treated steel and rust-proof coatings are impervious to snow, dirt, rain, and salt-water.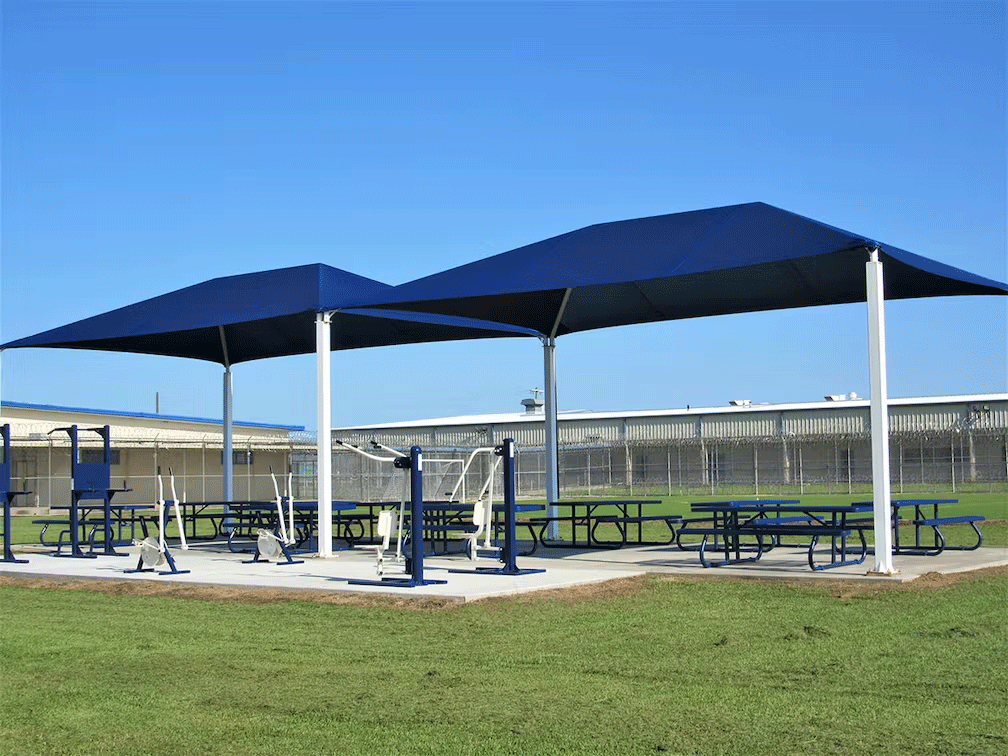 Our mission is simple—to empower men, women, and children to push themselves to be stronger and healthier, both mentally and physically. We believe that everyone should have access to the proper tools they need to exercise safely and effectively. We have spent years leading the industry in designing and manufacturing superior, A-1, outdoor fitness equipment. We strongly feel that our calling is to increase everyone's access to workout equipment, make exercise fun and exciting, inspire people to better themselves & motivate our users to go out and improve their communities.